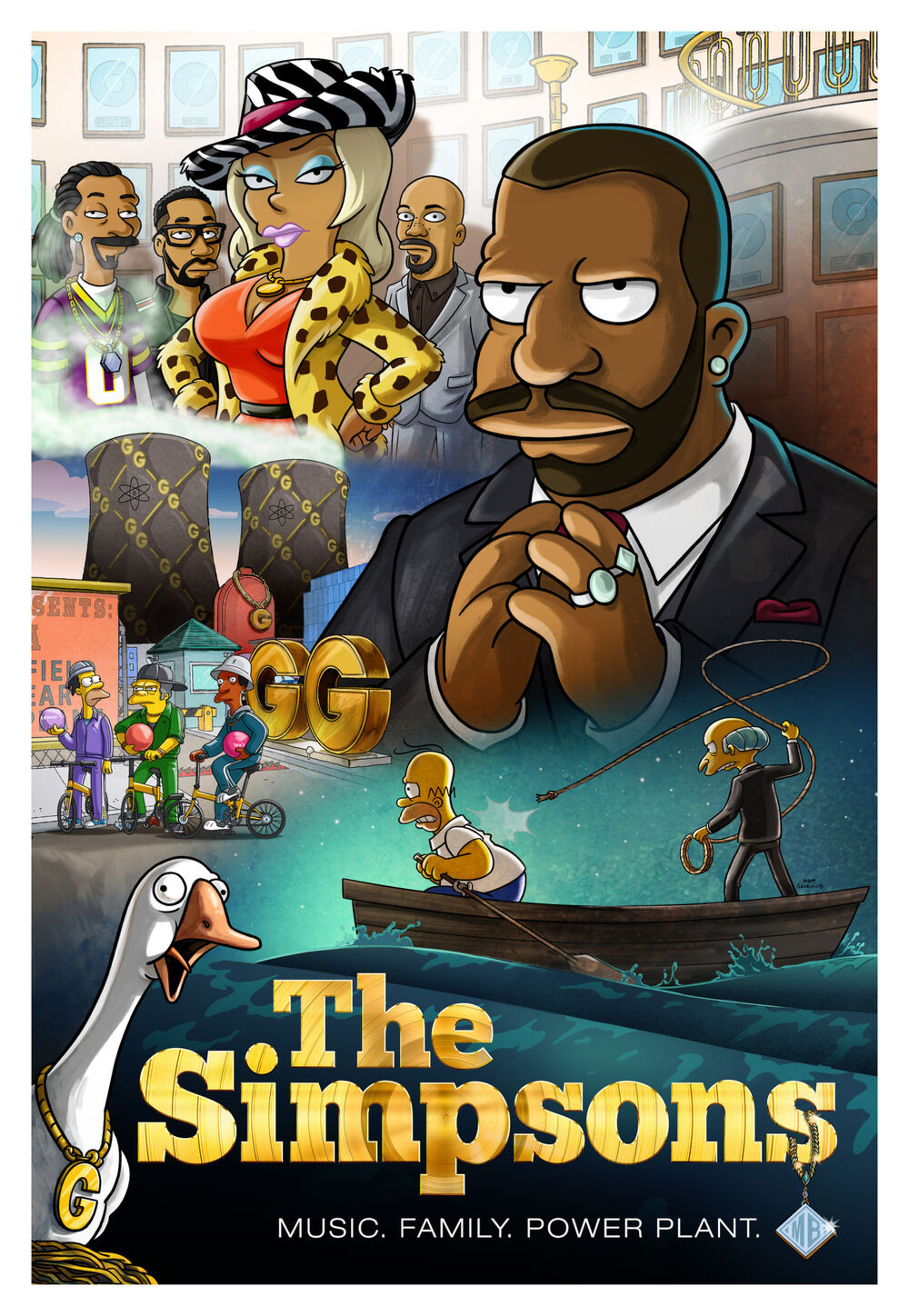 Yeah, going all out for The Simpsons' first ever hour long episode, The Great Phatsby was written by Dan Greaney & Matt Selman, Selman wrote the second half, and directed by Chris Clements & Timothy Bailey.
Mr. Burns plots revenge against the music mogul who conned him with help from the mogul's ex-wife, rapper Jazzy James, along with Homer and Bart. Taraji P. Henson, Common, Rza, Keegan Michael Key, & Snoop Dogg guest star in the episode.
They were making a big deal about this being the first hour-long episode, although if you want to be technical…kind of…Who Shot Mr. Burns? could count as a hour-long episode even though the first part aired at the tail end of season six and the second part aired as the first episode of season seven.
So, does this episode warrant noteworthiness as the first hour-long episode of the series or is this a typical episode?
Actually, I really enjoyed this episode a lot, I got a lot more laughs in this episode that I ever would've guessed I would.
It's pretty clear this is The Simpsons satirizing Fox's own Empire and for a parody of Empire, you definitely get a lot more laughs here than you would expect, the guest stars all make the episode worth it, each one delivering a really funny moment anytime they are on screen.
The script works really well to emphasize the reasoning for why this needed to be an hour-long episode, it's not like The Simpsons Movie where the main story could've just as easily been a 22 minute episode of the show stretched out for an 88 minute runtime, this episode pads out the runtime the right way getting as many laughs and homages to Empire and hip hop music as a whole.
Overall, The Great Phatsby is a really solid hour for The Simpsons and the most enjoyable episode of the entire season so far, I want to see them do more hour-long episodes like this in the future.
Follow The Reviewing Network at our Facebook page at Facebook.com/TheReviewingNetwork for continuing updates and debuts for new blog posts and also follow my Twitter feed so you can see new postings right as they are posted.