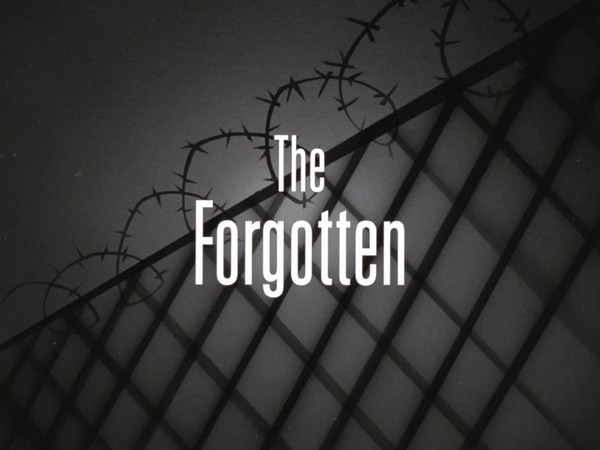 The Forgotten is the 8th produced episode, first broadcasted on October 8, 1992 with a script by Jules Dennis, Richard Mueller and Sean Catherine Derek and directed by Boyd Kirkland.
While investigating the disappearances of Gotham's homeless in an undercover disguise, Bruce Wayne is kidnapped and imprisoned in a chain gang mining camp, suffering from amnesia. Alfred must thus track him down, help him escape, and free the rest of the prisoners.
I don't know how most people look at this episode but honestly, this is the first episode that I can honestly say is not very good all around. I don't know, there was just nothing about this episode that I thought blew my expectations away the times I watch this one.
Now, that's not to say there aren't any great moments in this one, I do like how the character disguise of Bruce looks like a modern day version of Race Bannon from Jonny Quest and I do like some of the ideas the episode had, like not having Bruce in the Batman suit for a good majority of the episode and even some of these dream sequences that he has:
Stuff like that does genuinely work but the overall episode itself is not all that memorable.
The script, when it focuses on Bruce imprisoned, falls into too many clichés we've seen done with this type of story in other shows and movies. Some of the side characters they have Bruce working with are not all that memorable and don't even get me started on their lame excuse for a villain in Boss Biggins, my god, this guy is such a bad villain and not bad in a good way, I mean bad in the worst way, he is such a clichéd written Saturday morning cartoon villain, it's not even funny. Then again, this is the same guy that played not-really-God in Star Trek V: The Final Frontier, George Murdock, doing the voice so maybe that's why this villain is pretty lame.
The Forgotten is the first real fail of an episode for Batman: The Animated Series, there are some nice elements in there but overall, when I was watching this again, I was really underwhelmed by what I was seeing. 8 episodes into the series and this is the first episode I can honestly say that I wouldn't mind having amnesia myself to forget about it.